Going on a trip?
There will be so much to see in so little time that you'd want to make the most of it, and perhaps discard your fitness routines. But you know what, you don't really have to leave your fitness goals behind or totally cast them aside while on your trip.
Sure, there will be plenty of new and interesting dishes to make your acquaintance wherever you may be headed. Food is, after all, a huge part of the travel experience. Or, you may be skipping on your favorite gym while you are away, but there is still a way to make travel and fitness work.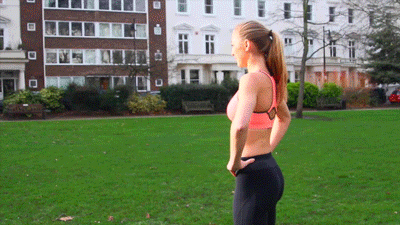 Just take these tips from these experienced travel bloggers who've managed to make the business of wanderlust and staying healthy work well together.
Make exercise part of who you are. Walk more. Say yes to hikes.
This is one of many fitness-while-traveling tips from the well-loved travel blog, Nomadic Matt. In this guest post by Steve Kamp of Nerd Fitness, the author shares that you may not be able to bring your favorite gym with you when you travel, but the world can definitely be your own gym by choosing the activities that help you burn calories more. For example, choose a walking tour or a hiking tour, over one that will only entail you to ride some form of transportation.
It's not just about packing light - it's also packing right. 
There are fitness tools that are light and easy to pack, that you can totally bring with you wherever you are going. In this instance, a jump rope is a power tool! Then again, doing a jumping jack, or a jog-in-place can also accomplish your fitness jobs.
Be active every day, everywhere, in every way.
There is travel by seeing, and there is travel by doing. We're talking experiential activities. Instead of just watching a tango show, enroll in dance lessons in Argentina. In Brazil, sign up for capoeira or samba. In Spain, run with the bulls! 
Traveling can be dehydrating, starting off with air travel. Often, travel will involve plenty of sips of coffee or alcohol, so drinking lots of water helps to keep you rehydrated. If you're traveling to tropical countries, always drinking water helps regulate your body temperature and wards off any potential for heatstroke. 
What you will eat while traveling has the biggest impact to your health and fitness, so especially if you're traveling for long periods, it's best to have a plan. Or a basic rule for what you will or will not eat. For example, Nomadic Matt suggests: "Every meal should have a protein source and at least one vegetable; add some fruits and nuts. Avoid dairy and grains, or only eat them in minimal quantities."
Happy travels!