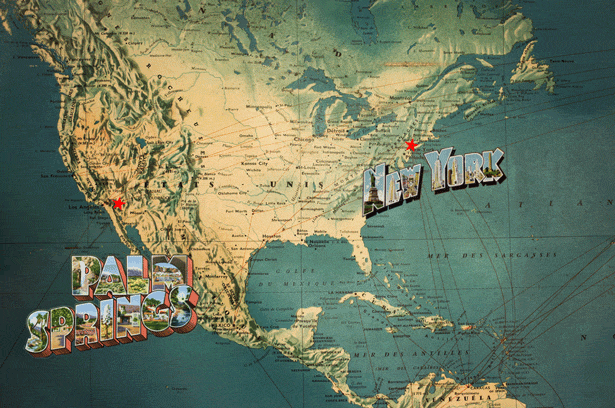 Spring has sprung!
With Monday's Equinox last March 20 ushering it in, spring is officially on. For many, this season is the preferred time to travel if you want to avoid the summer crowds, and if you want to catch the more affordable airfare and hotel rates.
Ideally, you should have booked your flights at least 2 months in advance - as studies show that there IS a magic day for when the best domestic airfare rates can be had. CheapAir.com has found that the magic day for the cheapest domestic flight tickets is on average 54 days prior to scheduled date of the flight. 
Assuming you've got that covered, where will you go? If you're wondering what the best places to see in the U.S are this spring, here are some suggestions:
Thrillist: America's 11 Most Beautiful Spring Destinations
Love wine? Visit America's most famous wine region in Napa Valley, California. 
Big city with a small town feel? Try San Antonio, Texas.
French and Spanish Colonial-inspired architecture, without the Mardis Gras crowds? NOLA is your bet. 
Rustic Twin Peaks-style wood cabins, lush green lakesides, and forestland full of pines trees? Branson, Missouri will not disappoint.
U.S. News: Top Escapes for Spring Season
Cool, cosmopolitan and evolving, New York City is pulsating with food, art, business and culture.
Experience "Viva Las Vegas" in the Entertainment Capital of the World in this theme park of a city called Las Vegas. 
The phenomenal nature wonder that is the Grand Canyon is top favorite for spring destinations. If you're already in Las Vegas, it's not too far off.
Philadelphia is great pick because it has just been declared the first UNESCO World Heritage City in the U.S.
Monuments, museums and cherry blossoms make Washington, D.C. a spring destination favorite.
There are so many places to choose from, and we did not even cover international destinations yet. What's important is you make those plans to have your Bizzy Break in some of so many beautiful destinations in the country. Have fun!